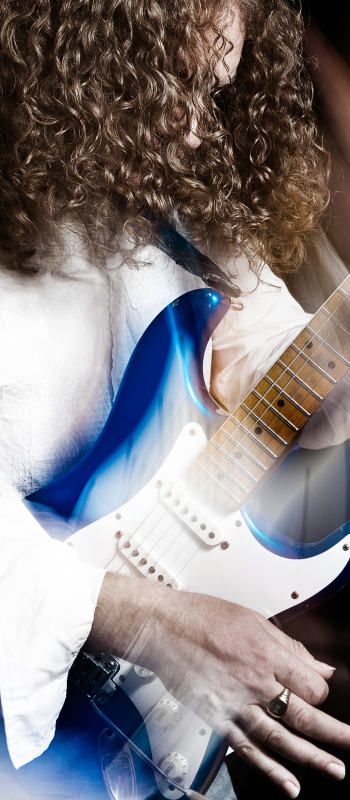 Teaching
I've been teaching since my early 20s; privately at home, with small groups in schools and larger classes at the Institute of Contemporary Music Performance (ICMP) in north London.
Most guitarists learn material from a variety of sources: friends, online tablature (often unreliable), books, by ear, lessons here and there. This often leads to fragmented and disorganised knowledge, unnecessarily repeating the same lessons without making progress.
My approach for teaching is to strip music theory and guitar techniques down to their absolute bare bones, creating a thorough understanding and technical foundation on which to build. I teach new material from the context of what my students already know, to aid retention. As students advance, I show them how to use the music of their favourite players as inspiration for creating their own ideas and developing their own style.
I offer private lessons designed to suit the unique needs and tastes of each student from my studio in Kingston-Upon-Thames (30 minutes from London Waterloo Station). I teach all levels and styles including:
Beginners - Intermediate - Advanced acoustic
Music reading
Music theory for the guitarist
Ear training
Improvisation
Strumming/rhythm techniques
Picking techniques - alternate, hybrid, economy, sweep
Left hand legato techniques
Tapping techniques
Rockabilly and 50's Rock'n'Roll
Blues
Country
Classic Rock
Modern Rock
Pop
Students can also bring music for me to transcribe into tablature or standard notation. Skype lessons available. Contact me for details.