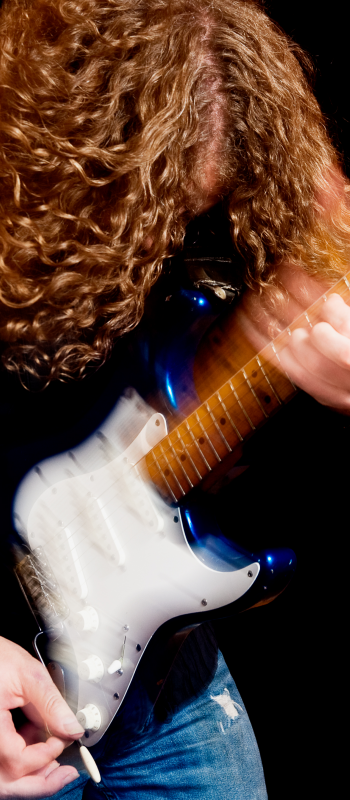 Commitment, attitude and lethargic singers!
Yesterday I covered a live performance workshop class at The Institute Of Contemporary Music Performance in Kilburn. The students had prepared the Who song, "Substitute". There were groups of guitarists, bassists, drummers and singers. After each rendition, the teachers offered individual encouragement and guidance. Generally, my guitar group played and performed well, needing little advice from me. But nearly all of them lacked conviction and commitment. Maybe I'm being a little hard on them. Maybe this comes after years of performing. They are students, not seasoned pros, but a song like "Substitute" needs some attitude! How would a young Pete Townshend have played it?

With each performance, I was particularly watching the guys who were playing the acoustic rhythm part. I've heard some strange attitudes to rhythm playing in my time: "its boring" and even "I dont do rhythm"!! And yet, its what us guitarists spend most of our time doing. Listen up! Playing rhythm is not just something to do while you wait for your next solo! It's an opportunity to influence and lift the other players and add your own energy to the music. For me, there is nothing more exciting than being really locked in with a drummer and bass player, knowing that you are all in the same groove, being inspired by and influencing eachother's playing. A rhythm section is a three way thing. As far as I'm concerned, guitarists should be influencing time keeping and laying down the groove just as much as drummers and bassists. Give the drummer something to play with!

I once read a book called, "The Art of Possibility" by Benjamin (conductor with the Boston Philharmonic Orchestra) and Rosamund Zander. It's about changing your outlook (on your art, your life etc) to open up new possibilities. Something that made a huge impact on me, was the concept that you can "lead from any chair". He said, it doesnt matter where you sit in the orchestra, you can always lead and influence the players around you. Just because you may be sitting at the back on second viola, doesnt mean that your part is any less important or influential. As a rhythm guitarist, I took this to heart. These days, I'm often complimented on my rhythm playing and my time, which means more to me than being thought of as an exciting soloist.

I spoke to my students about the need for attitude, energy and commitment and to take the opportunity to influence the other band members with their playing; something for them to think about as they develop. They were an enjoyable group to teach; keen, fun and interested...

...in contrast to the singers!! I couldn't believe how lethargic and reluctant some of them were to get up on stage and perform. Various excuses were offered: I'm tired; I've just sung the song twice; my throat's sore etc. Prima donnas or just naive and inexperienced? I cant understand why they aren't taking every single opportunity to gain experience and feedback. They'll get a shock when they venture out into the real world! Record these 20 backing vocal tracks in the next hour! Sing two 90 minute sets! Get up at 5am, fly to Moscow and perform that night! What do you mean, you're tired, your throat's sore?! Call yourself a singer? Get on with it!!
Dave Holmes 16/11/2012