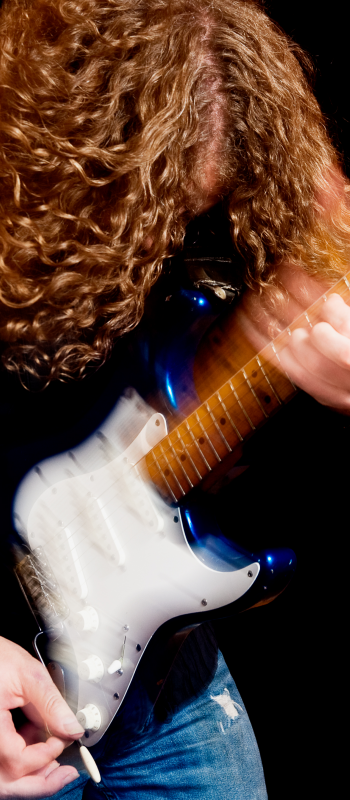 Royal gigs: a Jubilee Blog!
As we are celebrating the Diamond Jubilee of our beloved monarch, I thought I'd share with you a couple of experiences with royalty.

In my mid-20s I joined a 1930's swing band called The Grahamophones run by singer, Graham Dalby (see what he did there?!). The line up was drums, double bass, acoustic guitar (and occasional banjo), piano, trombone, two trumpets, three or four saxes with Graham in the front crooning away in his white tux. We were all about the same age (except Graham who was a few years older than the rest of us) and we all wanted to be playing different music but we had some great experiences with this band.

My first gig with them was on a Scandinavian cruise ship sailing between Finland and Sweden. We had to play seven 45-minute sets each day; three between 4pm and 7pm and the remaining four sets in the evening finishing at 2am. We got into the habit of having a few drinks after the last set with the crew and Finnish dancers (ten young guys stuck on a ship with tall, blonde girl dancers...it was hell!) and going to bed as the sun came up at about 8am. It would then be a struggle to be up in time to start the first set at 4pm and you'd see guys arriving late with pillow crease marks on their cheeks and puffy eyes, having woken up about 90 seconds beforehand! Not a good look, especially while wearing a dinner suit!

During my first year with that band, we played in Malaysia and spent two weeks at the Peninsula Hotel in Hong Kong as well as various society weddings and functions in the UK including one where we played for Princess Diana. In '97 we went back to Hong Kong to play at the Handover (when Britain handed Hong Kong back to the Chinese). I've been to HK a few times now and always have a great time there. It was a privilege to be there on such a historical day.

Then, in 2000, we were asked to play at Windsor Castle for the Queen Mother's 100th birthday party. Before I joined the band, they'd played at Buckingham Palace and had become favourites with the Queen Mum. At her 100th birthday party, our job was to play for the guests as they arrived. Once everyone was in the main hall, we were told in no uncertain terms to bugger off as quickly as possible. But two mates and I decided that this was too good an opportunity to miss. We put our instruments away in our changing room downstairs and then sneaked back up to the party, helping ourselves to some champagne on the way. We were dressed in dinner suits so we didnt look too out of place. We just planned to have a look around and see who was there. There were various royals and a few celebs within the crowd. As parties go it was pretty dull as everyone was on the their best behaviour. The only person who had obviously enjoyed a glass or two was Prince Phillip! As I surveyed the room I caught the eye of a beautiful brunette. We really weren't supposed to be there so I didnt want to attract any attention, especially from the Queen who was standing only about six feet away. So, I just smiled and turned away. A few seconds later, there was a tap on my shoulder. I turned around to be confronted by this vision of loveliness and in a very loud American accent she said, "Hi there, I know you don't I?"

This was one of those moments when everything seems to stop and you find yourself in a position that you would do anything to get out of. The conversation in the immediate area had ceased as everyone turned around to look at the owner of this loud American voice and the person she was addressing....me. Everyone, including the Queen of England, who was starring straight at me, and my mates who were also starring at me as if to say, "How do you know her?".

What to say, what to say? In a split second I decided to keep things honest and truthful. Obviously, afterwards, I thought of all sorts of witty things I could have said but its quite intimidating having the Queen looking right at you when you know that you've just gate-crashed her Mum's party! "I was playing in the band as you arrived", I said. When she realised that I wasnt famous or rich or royal, not another word was spoken and she simply turned and walked away. One of the most spectacularly blatant snubs I've ever experienced. But I was glad of it. Probably time to go!

A year or so later, the BBC called Graham asking the band to partake in the Queen Mum's obituary programme. They wanted us to perform one of her favourite tunes, "A Nightingale Sang In Berkeley Square". They picked the Theatre at the Bedford Arms in Balham as the venue for the recording. This is a great little venue, a circular room behind the pub, with a gallery that looks a bit like Shakespeare's Globe theatre. We'd played at the opening of the room after the pub had been refurbished in the late 90's. More recently, it was my chosen venue for my album launch gig. On the day of filming, the BBC producers had us set up in front of the dark, wooden stairs leading up to the gallery. Around the gallery itself, they had those lights that look like flames; a triangle of silk flutters in an airstream and is lit by yellow and red lights. For some reason, the band were also lit in red and yellow. I didnt think much about it at the time, but when I watched it on tv, with the staircase, the red and yellow light and the flaming lamps above us, I half expected to see the Queen Mum walk down the stairs as we welcomed her into hell!






Dave Holmes 04/06/2012