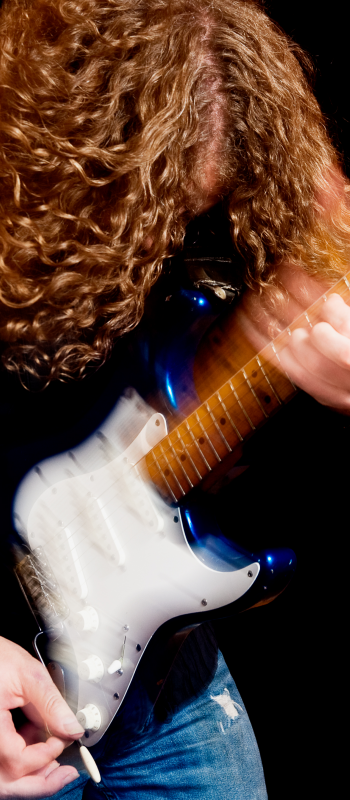 Carl Davis James Bond session at Abbey Road
Studio: Abbey Road, studio 2
Producer: Chris Egan
Musicians: Ian Thomas (drums), Andy Pask (bass), Andy Vinter (piano), Adam Goldsmith, Dave Holmes (guitars), Steve Socci (percussion)
My Equipment: Taylor 12-string acoustic, Taylor 714 6-string acoustic, Taylor nylon string, Gibson Les Paul 1960 reissue, Schecter strat with Lindy Fralin pickups, Fender tele with Bare Knuckle pickups, Cornell Voyager amp, pedalboard including: Eventide Time Machine, Fulltone Clyde Wah, Fulltone ChoralFlange, TC phaser, Keeley DS1, OD1, Xotic BB preamp, AC boost, Visual Volume, Boss tuner and Petersen Strobe tuner app on my phone for tuning acoustics.
Yesterday, I recorded an album of songs from James Bond films for composer Carl Davis. Studio 2 at Abbey Road is steeped in history and it's always a pleasure to be recording there. This will be an orchestral album, although Chris, the producer wanted to get the rhythm section down first. The orchestra will be recorded at some later date. We were booked from 10am to 10pm to record 24 tracks.
One of the most useful skills to acquire is knowing what's expected of you and therefore how to conduct yourself in different recording situations.
First of all, be on time! For a session like this you are expected to be set up, all instruments tuned and ready to record on the dot of 10am. No excuses. I planned to arrive at Abbey Road at 8.30am to give myself time to unload and take my gear to studio two, drive to the nearest car park (very limited parking at the studio) and walk back, setup, tune up and then have 30 minutes to get a coffee and flick through the charts. I left my flat at 7.30am allowing an hour for the 12 mile drive. In fact it took 90 minutes due to an earlier accident and a road closure. I arrived at 9am to see most of the band already setup and having breakfast in the canteen. Note to self: It can take 90 minutes to drive 12 miles, leave at 7am next time. However, I was unloaded, parked and back by 9.20am. 40 minutes to setup. Not ideal, but ok.
Once set up, I always like to scan the charts and check for anything which might be challenging. I usually put these charts to one side and use any spare time before recording starts to practise. One slow run through is usually enough. Another reason for getting to the studio in good time. Luckily, yesterday, there was only one chart which looked tricky, mainly because it was written in 12/8. Note to self: do more sight-reading practise in time signatures other than 4/4!
Something else to realise about these sort of orchestral recordings is that producers usually want complete sounds and a 'live' take. So treat it as a live performance. By that I mean, play to the dynamic markings on the part, use your pedals to change sounds as you go and use your reverbs and delays. I know with most other types of recording, delay and reverb effects are added after but this is different. You're expected to produce the specified sounds instantaneously. For that reason, I prefer using a pedalboard with everything laid out, rather than a programmable multi effects processor. I can edit my sounds much quicker that way. Just my personal preference.
From time to time, I hear musical snobs making derisory comments about reading/session musicians. They are usually along the lines of "I dont read, I'm a feel player" or "reading musicians cant groove" or a personal favourite of mine, uttered by a guy who couldnt play with a click "This isnt my thing, I'm a groove player"!! BULLSHIT! There was no shortage of feel, groove and attitude on this session! If you want to do this kind of work you have to get beyond reading the notes and give it some!
This was an enjoyable, pretty stress-free day of recording. I always enjoy working with another guitarist, comparing instruments and setups. I've known Adam for a few years and we'd worked together on a TV show a couple of months ago. Everyone was highly professional and relaxed. There was lots of banter, always good for lightening the mood after the concentration of a take. We got each track down in 2 or 3 takes with few repairs. By 7.30pm we were done. By 9.30pm I was back home tucking into a well-earned take-away curry and a pint!
Dave Holmes 10/05/2012