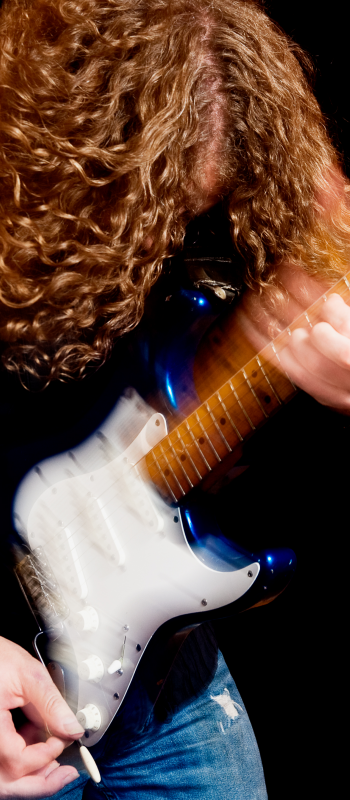 Just Be Good
After a few years of playing the guitar professionally, I went through a period of frustration. I'd played with a few covers bands, original bands who'd got nowhere, some musical theatre but not yet got a break with a signed artist. A few of my friends and colleagues had toured with established artists and I wanted a piece of the action. I asked one mate who seemed to be doing well, sax player Steve Hamilton, what I should do. I was assuming he would tell me to go out and hussle, be seen at the right places, get networking etc. But instead he said, "Just be good".
More specifically, I understood that to mean, do what's required. Its simple really. If its a reading job, be able to read the part accurately and quickly. Have a solid armoury of techniques. Have the right gear for the job and make sure its working properly; that you're in tune, that your instruments have good intonation, no faulty buzzes and hums. Have a good knowledge of top players' styles and sounds so if you're asked to play 'in the style of...' you can do it. Easier said than done I know, but its something to aim for.
Finally, and most importantly, when you do get a break, dont treat it as an opportunity to show what you can do but instead, serve the music. Don't try and be impressive, just be good and do what's required.
By heeding this advice and being patient, the breaks started to come and I knew how to conduct myself so as to maximise my chances of being asked back.
Here's an example of what not to do. An artist I'd worked with for a long time offered me a date which I couldnt do due to a prior commitment. My usual dep (deputy) was also unavailable. I offered to get someone to cover the date but instead the artist found someone from another source. It turned out I knew the guy so when I found out that he had very little time to prepare for the gig, I gave him copies of my charts which I'd written myself containing not only what I play but notes on sounds and effects too. So he had a very clear idea of what was required of him. Apparently, (and obviously I wasnt there, so I'm relating what the other band members told me) during the rehearsal the day before the show, this guy wasnt playing the parts. When the MD (musical director) stopped him and described what they were expecting him to play, he answered, "No, I think you're going to like what I'm going to do".
Depping for established players is a great way to get up the ladder, but it's not an opportunity for you to do 'your thing'. The best you can do is sound as much like the regular guy as you can. That way, the artist and band will hear what they expect to hear and everyone's happy. Maybe, once you've established yourself as a reliable dep, you'll be given more licence to express yourself. But until then, respect the guy you're covering for and do your best to sound like him...and just be good.
Dave Holmes 09/04/2012